BMW engine tuning software

ByteTuner is a complete tuning suite for OBD2 BMW engine tuning.  Suitable for professional tuning shops and enthusiasts alike, ByteTuner provides all necessary functions to extract the full potential out of your stock vehicle or custom engine build.
Flashing through OBD2
Full map editing
Data logging
Checksum corrections
RSA signatures
Diagnostics
Flash counter reset*
EWS/DME sync*
Clearing adaptations
* only available for some DMEs

Supported DMEs
ByteTuner is compatible with the following BMW DMEs:
MS41.1
MS41.2
MS42
MS43
MS45.0
MS45.1
MSS52
MSS54
MSS54HP
MSS60
MSS65
MSS70
MSV70
MSD80 (new!)
MSD81 (new!)
ByteTuner supports nearly any engine modifications depending on the application:
Forced induction (turbo/supercharger)
Larger injectors
Headers
Exhaust
Cold air intake
Engine swaps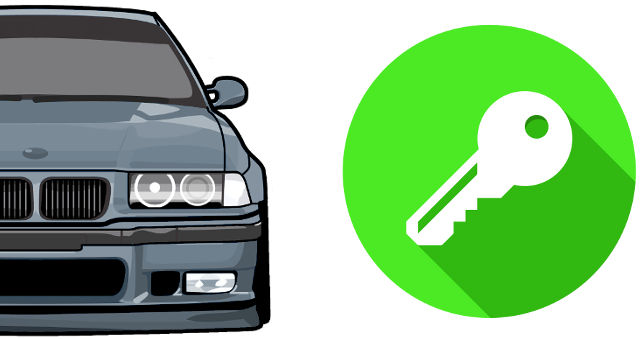 Vehicle licenses
Are you an enthusiast with just a single car to tune?  No problem!  Are you a professional tuning shop with dozens of cars to tune?  Awesome, ByteTuner can scale as you grow your business!  ByteTuner uses a licensing system which allows you to tune each vehicle.  For every vehicle you want to tune, a new vehicle license key must be purchased from our store.
Note: Although ByteTuner is locked to a single computer, additional licenses can be purchased at a discount for other computers.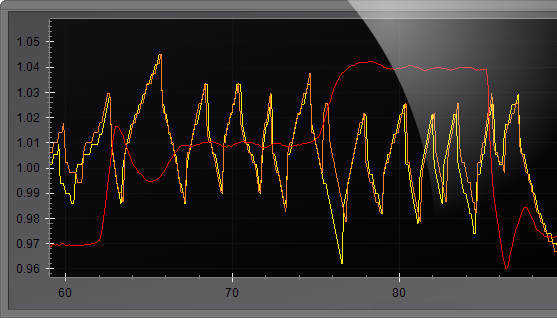 Data logging
ByteTuner can record dozens of live engine channels such as engine speed, temperature, air flow, fuel, ignition advance, vehicle speed, VANOS position and much more! All data is displayed to a scrolling graph in real-time. Afterwards, the data can be saved to a file for later use.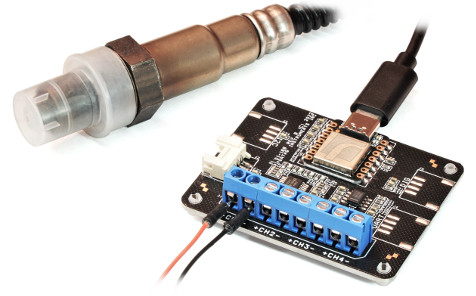 Record analog signals
In addition to the many OBD2 channels that can be recorded, up to 4 differential analog signals of your choice can also be logged in parallel! Monitoring your wideband air/fuel ratio, boost gauge or practically any factory or aftermarket sensor is now a reality.
We proudly support DATAQ Instruments DI-188, DI-1100, and DI-145 analog data acquisition modules which can be purchased separately on their website.  We've thoroughly tested these units and they meet our needs for signal quality, cost and robustness.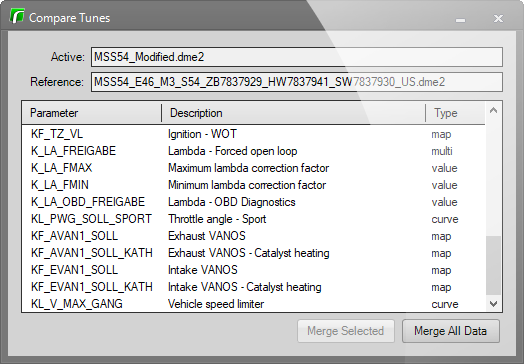 Tune comparison
Are you curious to see all the changes that have been made to a particular tune?  Just open a reference tune and you can quickly see which parameters have been modified.  This makes it very easy to focus on the important aspects of a tune to determine if it's compatible with your setup.  You never have to worry about knowing what was changed in a random tune downloaded from the internet again!
With a simple click of a button, you can transfer just the changes you want over to your tune.  You can also transfer all of the modifications just as easily.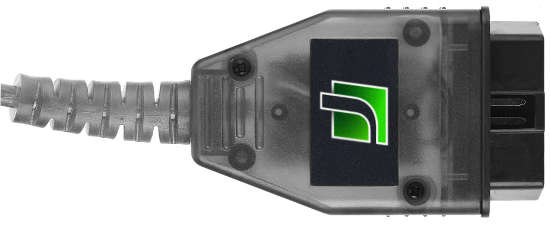 K+DCAN cable
ByteTuner is compatible with most USB OBD2 cables which support K-Line communication and BMW diagnostic protocols. It has been specifically developed to support the K+DCAN interface which is popular among BMW enthusiasts today. If in doubt, we offer compatible cables with our software.
System requirements
Note: Installations on virtual machines are strongly discouraged at this time.  This sometimes causes problems with the software licensing manager.  Also, some MS45.1 customers experience issues when reading/flashing their DME due to communication corruption.  We've thoroughly tested on native Windows installations and intend our software to be used only in native environments.
Minimum
Microsoft® Windows® Vista/7/8/10/11
1GHz CPU
512MB RAM
100MB disk space
USB 1.0
Recommended
Microsoft® Windows® Vista/7/8/10/11
2GHz CPU
1GB RAM
200MB disk space
USB 2.0 or newer